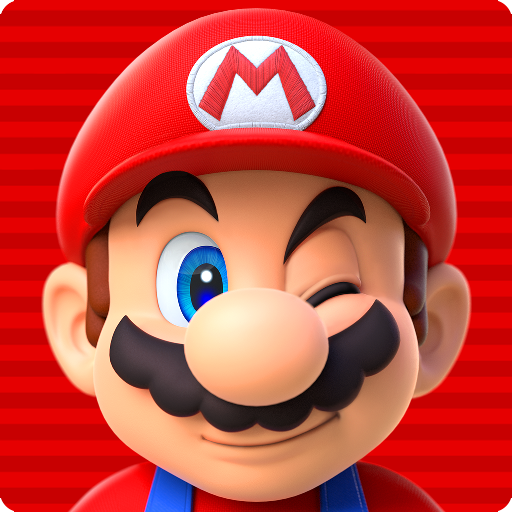 Super Mario Run
| | | | |
| --- | --- | --- | --- |
| os: | Android | version: | 3.0.20 |
| updated: | August 31, 2020 | size: | 32MB |

| | | | |
| --- | --- | --- | --- |
| os: | IOS | version: | 3.0.20 |
| updated: | Dec 21, 2020 | size: | 262.00 MB |
* For reference, Super Mario Run game websites are all approved, there are no viruses and malware.
Promotional Video/Screenshot
Edit Notes
The game to our childhood classic character "Mario" as the theme of the fun horizontal parkour casual games, in the game players need to control the protagonist to complete a series of clearance tasks. Mario in the game automatically run, the player has to do is to press the screen to control Mario jump, the longer you press, the higher Mario jump. The game contains matchmaking content, the player can choose a list of people to challenge. Players can create their own "mushroom kingdom" through cell phone coins.
How To Play
This game is a return to the origins of mobile control, you only need one finger to play it. Your choice is to press at the most appropriate time and control the length of the press. The longer you press, the higher you jump, reasonably and shockingly, just like Super Mario Bros. generation when you can jump out of different heights to give me the same shock, the procedural implementation is not horrible, but the creativity is immeasurable.
The game is not difficult to pass, then handicapped people will not be stuck, and want to collect all, may be teaching off nothing difficult. This is Nintendo has always followed the principle of "easy to learn, difficult to master".
Description
One-handed operation, the new Mario. Tap to operate the Mario that keeps running. With the tap timing is different, make a variety of handsome jumping action, while collecting gold coins, run to the end.
Super Mario Run Android version has officially hit the shelves, there will be four different colors of Yoshi debut, there are more new content and so you experience. Play is similar to the traditional parkour game, using the form of horizontal breakthrough to advance the game. In addition, this work also contains the classic elements of the Mario series of games, such as stepping on monsters, eating gold, eating mushrooms, etc. Shigeru Miyamoto also mentioned that in the game to be able to play against other players.
Get the game
Get it now !
Gameask.com contains only the official package of the game, all links jump to the official platform. There is no malware and it is not shared with developers. Please feel free to open it.