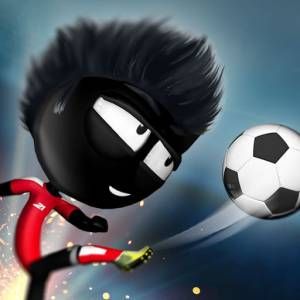 Stickman Soccer
| | | | |
| --- | --- | --- | --- |
| os: | Android | version: | 4.0 |
| updated: | May 26, 2020 | size: | 51MB |

| | | | |
| --- | --- | --- | --- |
| os: | IOS | version: | 4.0 |
| updated: | May 26, 2020 | size: | 105.3MB |
* For reference, Stickman Soccer game websites are all approved, there are no viruses and malware.
Promotional Video/Screenshot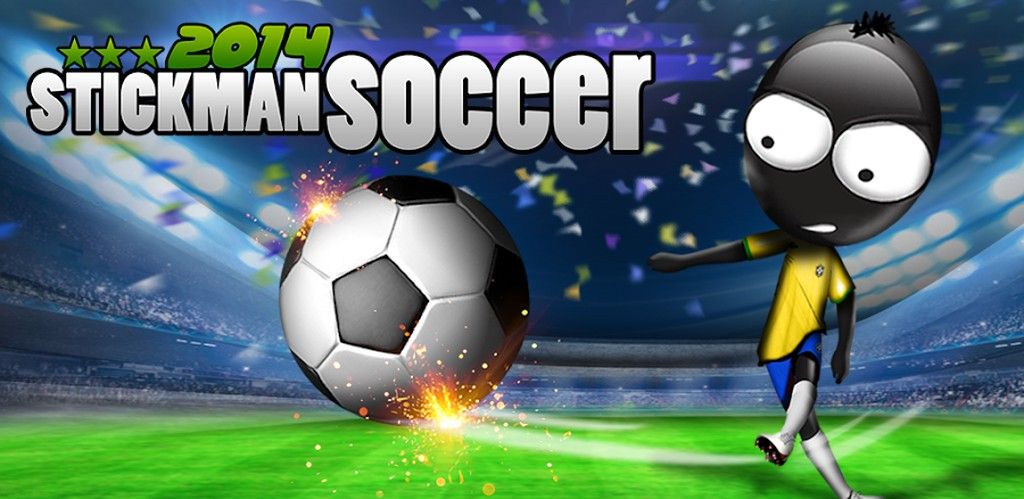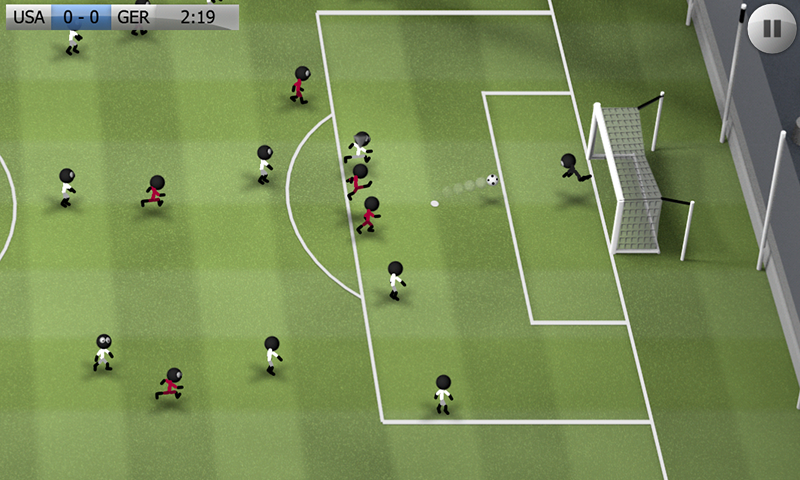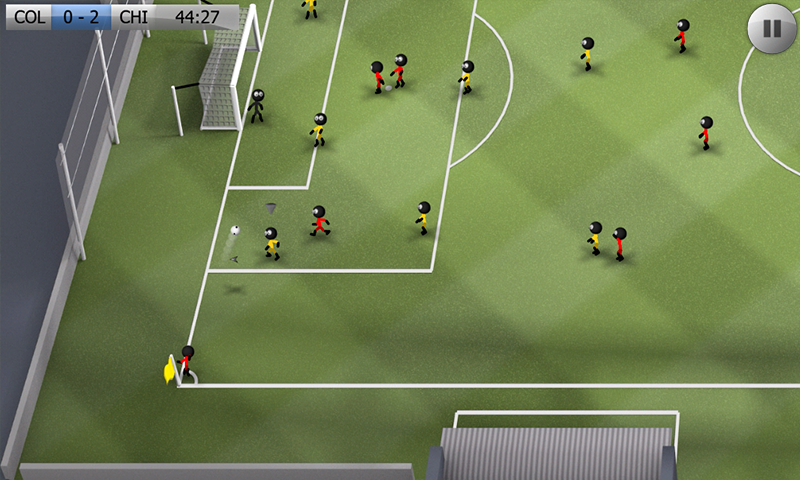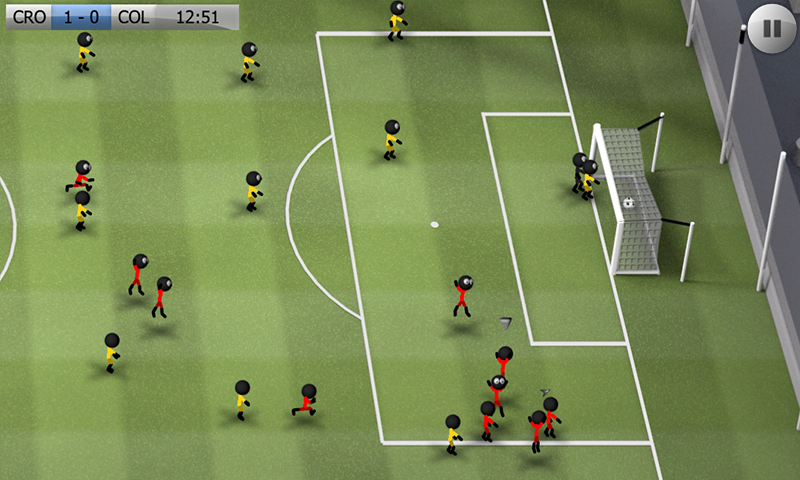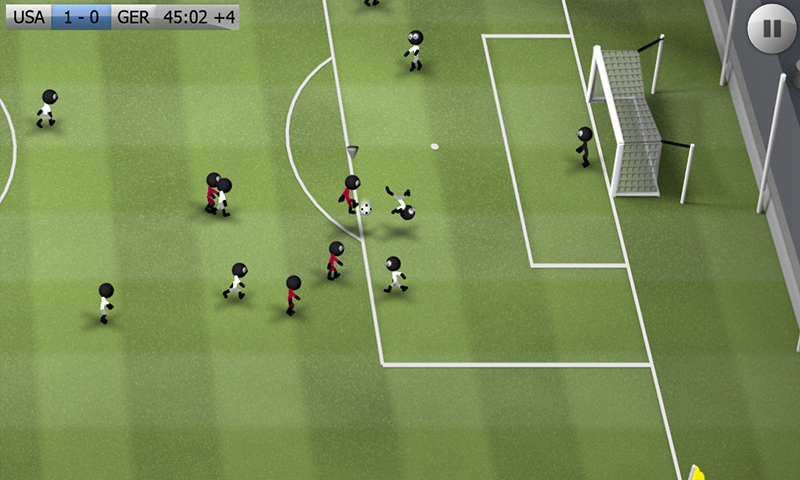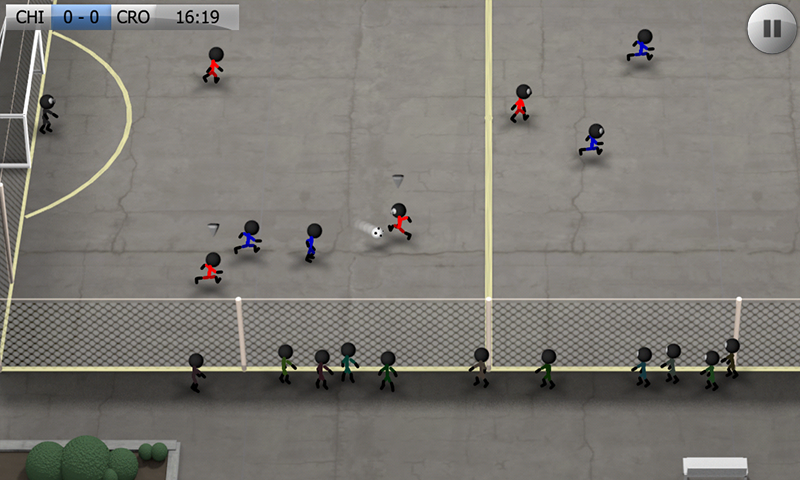 Edit Notes
- Quick game, quarterfinal and talent development modes
- Street soccer mode with 3 difficulty levels
- Two game modes, 11 vs. 11 and 4 vs. 4
- Simple but powerful controls with touch controls
- Automatic or manual operation with game statistics
- 32 different soccer teams to choose from
- Smooth animations at 60 frames per second
How To Play
Stickman Soccer is extremely simple to operate and easy to use. You can set two types of control, manual mode and automatic mode. 1.
1. The default is manual mode, using the joystick to control the player's running, passing and shooting direction. When attacking, "SHOOT" is to shoot, long press to increase the strength of the shot, and "PASS" is to pass the ball. When defending, "SWITCH/DEFEND" is to switch players, long press to break the ball tightly to the attacker (very good), "SLIDE" is to shovel the ball down. 2.
2. In automatic mode, the attacking team can pass the ball by clicking on the player and shoot the ball by sliding against the player with the ball. When defending, it will automatically break the ball.
Description
Published by Djinnworks soccer game with matchmaker as the main character. If you have played the Matchmaker series, I believe you will like this game. Matchmaker series can be said to have released a lot of quality games, the game is usually simple and competent matchmaker character design, gameplay and operation are quite standard and interesting, even higher than some of the casual works that rely on graphics to win. It can be said that the simple persona is precisely to highlight the uncomplicated playability.
Stickman Soccer is also marked in the game with the comprehensive strength of each country, defensive and offensive capabilities. It really makes a difference to choose opponents of different strengths to play against. Before starting the game you can set the controls, difficulty and length of the game. Smooth game graphics, fast game pace, and new game mechanics, including fouls, touchdowns, penalties, corners, and a slightly dumbed-down goal celebration screen and statistics at the end of the game, all add to the fun.
Get the game
Get it now !
Gameask.com contains only the official package of the game, all links jump to the official platform. There is no malware and it is not shared with developers. Please feel free to open it.