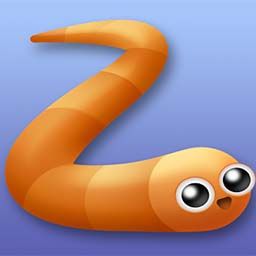 slither.io
| | | | |
| --- | --- | --- | --- |
| os: | Android | version: | Varies with device |
| updated: | December 20, 2019 | size: | Varies with device |

| | | | |
| --- | --- | --- | --- |
| os: | IOS | version: | 1.6.7 |
| updated: | Oct 22, 2020 | size: | 44 MB |
* For reference, slither.io game websites are all approved, there are no viruses and malware.
Promotional Video/Screenshot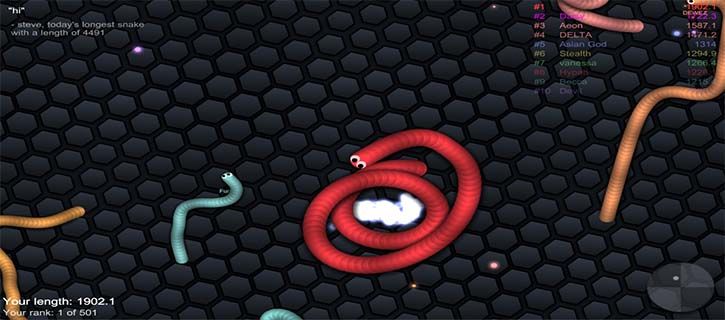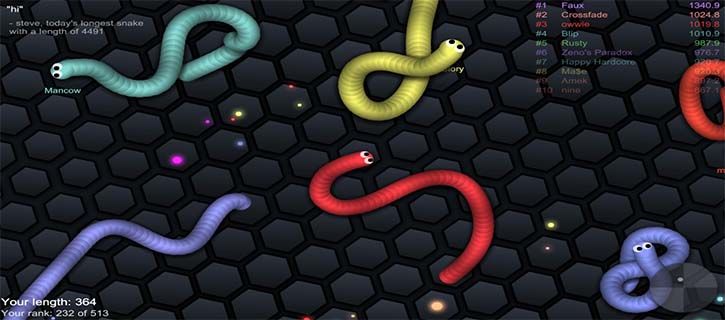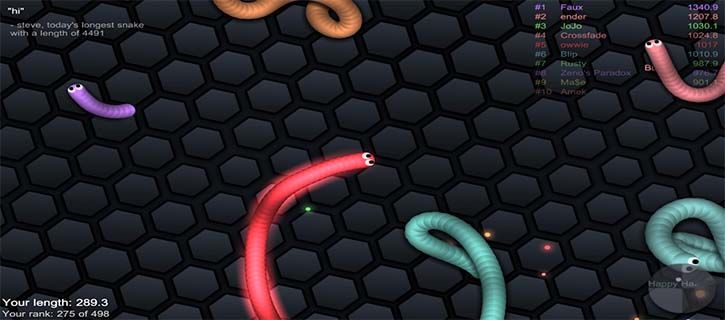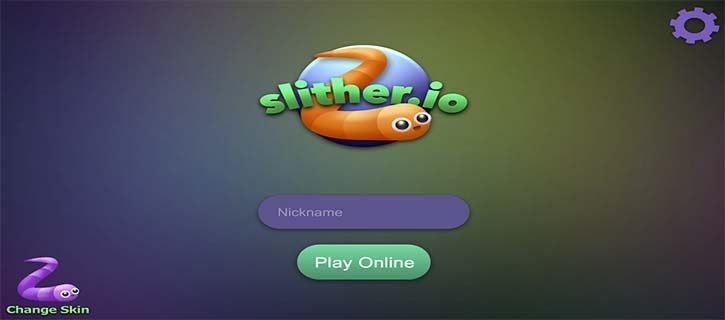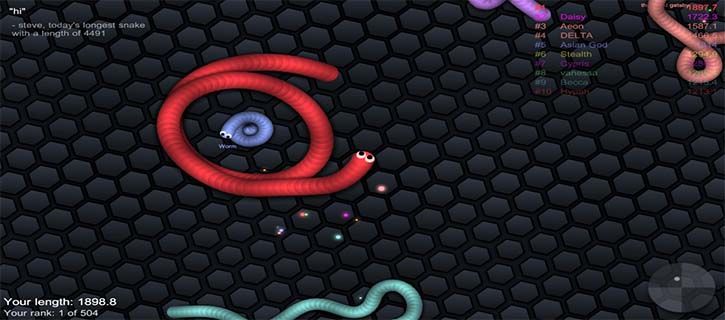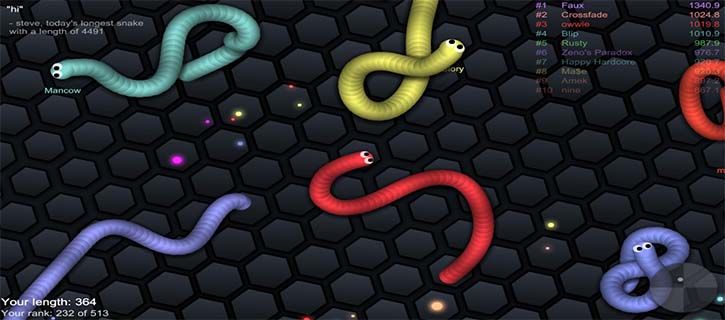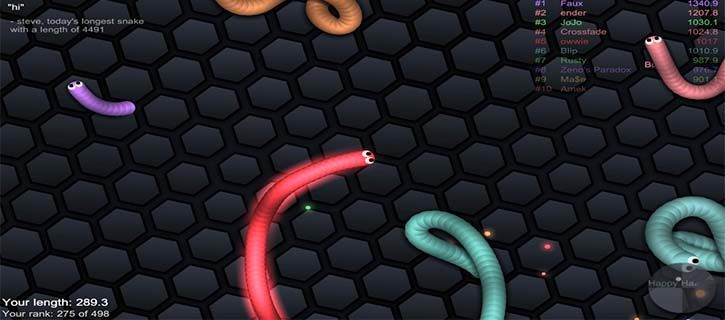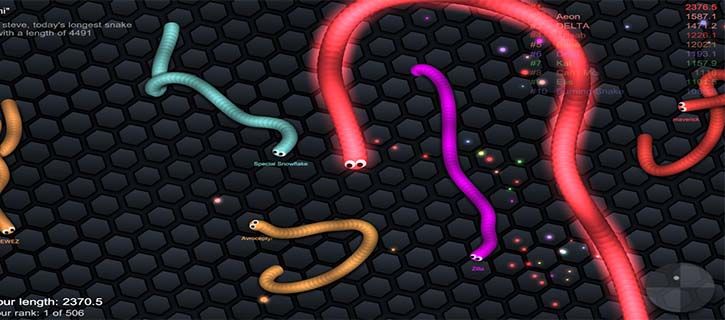 Edit Notes
1, beautiful cartoon style game graphics, giving you an unparalleled experience!
2, a large number of different game competition mode, to give you a new greedy is to play!
3, the new match competition game, and the world players on the same field competition!
4, easy and cheerful game background music, to give you a fast and exciting experience!
How To Play
Control the small snake to develop and grow their body, to big snake eat small snake gameplay is extremely simple, the player needs to observe the surrounding situation at any time will be swallowed situation occurs!
In the game the player will be a small snake, in the game by eating other people's snakes to make themselves more powerful!
If your head touches another snake, you will split.
If someone else's head touches yours, then they will split so that they can eat their remains!
Description
slither.io full version is a everyone's favorite snake snake battle casual game, this time the full version to bring you more comprehensive play mode and content, the game combines the childhood snake eating game, but also has the current popular mini-game ball big battle, players need to control the snake as much as possible to avoid the active impact, eat the remains of the snake that hit you as well as energy slowly grow, and finally become the snake king can Release the order, the game will have a variety of different battle modes and so you to challenge, very interesting, a snake and snake battle is on, you will become a very ordinary snake in the game, and other players of the snake to battle, the more you eat snakes you will grow bigger.
Get the game
Get it now !
Gameask.com contains only the official package of the game, all links jump to the official platform. There is no malware and it is not shared with developers. Please feel free to open it.